If you are interested in creating a successful online business, then it's recommended that you learn from people who have already achieved it – people who have been there, done that and have got the t-shirt. But where do you find such people, and where can you listen to them share their stories about their trials & tribulations of growing their business? Answer: podcasts!
Below are 5 popular podcasts that are not only entertaining, but genuinely useful for people wanting to set up an online business:
Entrepreneur On Fire – John Lee Dumas
This podcast is for theEntrepreneur, Side-Preneur, Solopreneur, or Small Business Owner. If you are looking for inspiration, motivation, and actionable advice during your daily commute, workout, or "me" time, John Lee Dumas delivers 7-days a week. Each episode brings you a successful Entrepreneur who shares their journey: Their failures, their "ah ha"moments, successes, and much more. Each episode ends with THE LIGHTNING ROUND where John extracts priceless resources and action steps for you.
Smart Passive Income – Pat Flynn
Pat Flynn from The Smart Passive Income Blog reveals all of his online business and blogging strategies, income sources and killer marketing tips and tricks so you can be ahead of the curve with your online business or blog. Discover how you can create multiple passive income streams that work for you so that you can have the time and freedom to do what you love, whether it's travelling the world, or just living comfortably at home. Although Pat confesses he is not a millionaire, he's been supporting his family 100% with passive income generated online, easily earning a six-figure salary while working only a few hours a week.
www.smartpassiveincome.com/category/podcast
Mixergy – Andrew Warner
At Mixergy you can "learn from proven entrepreneurs." In over 1,000 interviews, Andrew Warner asks uncomfortable questions to dig deep into the success and failures of the most successful business founders and thought leaders. The ideas and stories are so powerful that hearing them will change you. If you are an ambitious entrepreneur crafting your next upstart or startup, there is no greater "street smarts" education than Mixergy. Don't miss out.
This Week In Startups
Entrepreneur Jason Calacanis and a rotating group of guest experts bring you this weekly take on the best, worst, most outrageous and interesting stories in the world of startups. This Week in Startups (also called TWiSt) is a show hosted by Jason that has published more than 500 episodes. Typically, TWiSt produces two episodes a week, one on Tuesday and one on Friday. Tuesday shows generally feature founders, CEOs, entrepreneurs, angel investors and venture capitalists talking about startups, entrepreneurship and the Web industry in general
www.stitcher.com/podcast/this-week-in-startups-audio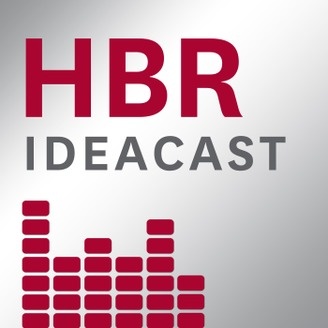 HBR IdeaCast
A weekly podcast featuring the leading thinkers in business and management from Harvard Business Review. Interviews with business experts including academic researchers, CEOs, authors and business reporters – usually lasting about 15 minutes long.
www.stitcher.com/podcast/hbr-ideacast